Our Company, G, G, And G Ltd, came into being in 1998 for the purpose of bringing the very best Italian Liqueurs to the world.
According to ancient Italian tradition, only kings and princes could own the specially-grown and selected sun-ripened lemons from which BACI di LIMONE lemon liqueur is made.
Please feel free to Contact a Distributor/Broker according to State?
by Importer/Master Broker or Sole Source Agent for USA/CANADA/MEXICO?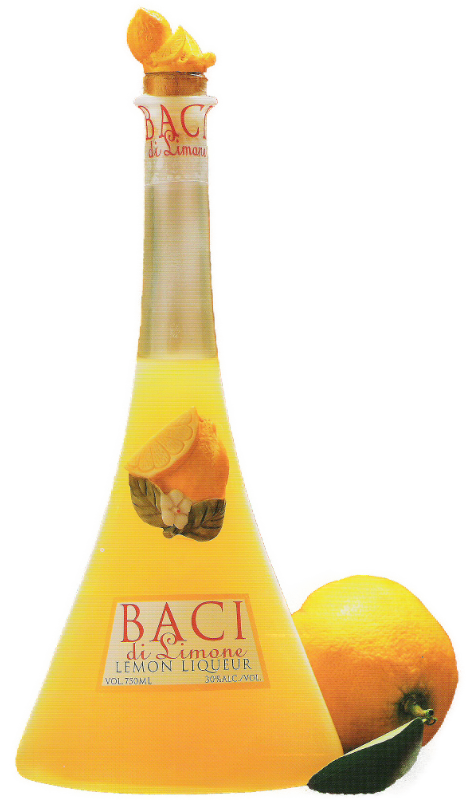 DISCOVER THE SPIRIT AND THE PASSION OF ITALY
Our premier, classic lemon liqueur is from the ancient Cilentoo region of Italy.
A centuries-old beverage, this amazingly smooth, aromatic liqueur captures the brightness and energy of the sunny southwestern coast of Italy that is home to the unique, large, luminously yellow lemons from which it is created.
BACI di LIMONE is made from lemon, sugar, alcohol, and water in Agropoli, Italy. BACI should be kept in the freezer and served in frosted glasses.  Our distinctive, elegant BACI bottle highlights the rich, vibrant color of our traditional drink,as well as the timeless artistic heritage of Cilento